Use of this Web site means you agree to the following terms of use (the "Terms of Use"). If you do not agree with these terms you should leave this Web site (the "Site") immediately, not use the files herein, and/or not subscribe to this service.

This Site is owned, hosted and operated by MUSIC FOR SONGWRITERS, a norwegian mediaproduction company.

All the copyrights to the music you find on this website belongs to MUSIC FOR SONGWRITERS. This means that the music is protected and can not be used, copied, sold or distributed by anyone anywhere without our permission. We made it and we own it.

Any Content downloaded by you from this Site, including, without limitation, any files, images incorporated in or generated by the software, and data accompanying the software (collectively, the "Content") is licensed to you by MUSIC FOR SONGWRITERS upon purchase. Downloading the Content does not transfer title to the Content, or any intellectual property rights therein, to you. You may not redistribute or sell the original content, only derivated works produced by you (buyer). 

This Site contains copyrighted animations, photographs, images, videos, footage, text, music, and sounds (collectively the "Content") which is owned by MUSIC FOR SONGWRITERS or its licensors. It is illegal to duplicate, download or distribute any Content from this Site except for your use, and you are subject to the Usage Guidelines. You may not use photos or images of people or identifiable entities in any manner that suggests the endorsement or association of any product or service or in connection with any pornographic or immoral materials.

If you believe that content appearing on the Site constitutes copyright infringement of another party's rights, please contact us.

The design or layout of any Web site owned, operated, licensed, or controlled by or associated with MUSIC FOR SONGWRITERS, is protected by Norwegian and International law and other intellectual property proprietary rights and may not be copied or imitated in whole or in part.

Individual Web sites within MUSIC FOR SONGWRITERS have legal and license terms which supplement these terms.

LIMITATION OF WARRANTY AND DAMAGES EXCEPT AS PROVIDED IN THE END USER LICENSE AGREEMENT THAT COMES WITH THE SOFTWARE, MUSIC FOR SONGWRITERS MAKES NO REPRESENTATION OR WARRANTY WITH RESPECT TO ANY PRODUCT OR THE RELATED DOCUMENTATION AND TO THE EXTENT PERMITTED UNDER APPLICABLE LAW THE SITE IS DELIVERED "AS IS." THE WARRANTY STATED HEREIN IS EXPRESSLY IN LIEU OF ALL OTHER WARRANTIES, EXPRESS OR IMPLIED, INCLUDING BUT NOT LIMITED TO ANY EXPRESS OR IMPLIED WARRANTY OF ACCURACY, CORRECTNESS, RELIABILITY, MERCHANTABILITY, FITNESS FOR A PARTICULAR PURPOSE, AND NONINFRINGEMENT, AND SUCH WARRANTY CONSTITUTES THE ONLY WARRANTY MADE BY MUSIC FOR SONGWRITERS. WITH RESPECT TO THE SITE, CONTENT, AND SOFTWARE. 

MUSIC FOR SONGWRITERS DOES NOT WARRANT THAT THE CONTENT OR FUNCTIONS CONTAINED IN THE SITE WILL BE FREE FROM ERRORS, INTERRUPTIONS, OMISSIONS, DEFECTS, VIRUSES, OR OTHER DAMAGING ELEMENTS, OR THAT MUSIC FOR SONGWRITERS WILL CORRECT ANY ERRORS, OMISSIONS, OR DEFECTS. YOU ASSUME THE COST OF SERVICE, REPAIRS, OR CORRECTIONS TO YOUR HARDWARE, SOFTWARE, OR OTHER EQUIPMENT.

IN NO EVENT WILL MUSIC FOR SONGWRITERS OR ANY OF ITS AFFILIATES, OFFICERS, DIRECTORS, EMPLOYEES, LICENSORS, SUPPLIERS, OR DISTRIBUTORS BE LIABLE FOR ANY INDIRECT, SPECIAL, INCIDENTAL, ECONOMIC, OR CONSEQUENTIAL DAMAGES ARISING OUT OF THE USE OR INABILITY TO USE THE SOFTWARE, EVEN IF MUSIC FOR SONGWRITERS HAS BEEN ADVISED OF THE POSSIBILITY OF SUCH DAMAGES. IN NO EVENT WILL LIABILITY OF MUSIC FOR SONGWRITERS OR ANY OF ITS AFFILIATES, OFFICERS, DIRECTORS, EMPLOYEES, LICENSORS, SUPPLIERS, OR DISTRIBUTORS EXCEED THE AMOUNT PAID BY YOU, IF ANY, FOR ACCESSING OR USING THIS SITE, OR PURCHASING OR DOWNLOADING PRODUCTS FROM THIS SITE. BECAUSE SOME JURISDICTIONS DO NOT ALLOW THE EXCLUSION OR LIMITATION OF LIABILITY FOR CONSEQUENTIAL OR INCIDENTAL DAMAGES, THE ABOVE LIMITATION MAY NOT APPLY TO YOU.

PRODUCT AVAILABILITY Products, services, and programs in this publication may not be available in your country. References to any product, service, or program do not imply that MUSIC FOR SONGWRITERS intends to make available such products, services, or programs in your country. 

LINKS TO THIRD-PARTY SITES. MUSIC FOR SONGWRITERS PROVIDES LINKS TO THIRD-PARTY SITES AS A CONVENIENCE TO YOU. MUSIC FOR SONGWRITERS DOES NOT CONTROL THIRD-PARTY SITES OR LINKS TO THIRD-PARTY SITES. MUSIC FOR SONGWRITERS IS NOT RESPONSIBLE FOR THE CONTENT OF ANY LINKED SITES. LINKS TO THIRD-PARTY SITES ARE NOT ENDORSEMENTS BY MUSIC FOR SONGWRITERS OF SUCH SITES.

OTHER LEGAL INFORMATION These Terms of Use shall be governed by and construed in accordance with the laws of Norway. These Terms of Use contain the entire understanding of the parties hereto relating to the use of this Site and supersedes any prior written or oral agreement or understandings between the parties with respect to this Site, and cannot be changed or terminated orally. The invalidity or unenforceability of any provision of these Terms of Use will not affect the validity or enforceability of any other provision of these Terms of Use. MUSIC FOR SONGWRITERS reserves the right to terminate these Terms of Use without notice if, in MUSIC FOR SONGWRITERS sole discretion, you fail to comply with any of these Terms of Use. Upon termination, you must destroy all materials obtained from this site, copies, and related documentation thereof. In addition, MUSIC FOR SONGWRITERS reserves the right to terminate this site without notice.

Copyright 2019 MUSIC FOR SONGWRITERS, and its licensors. All rights reserved.

ALL RIGHTS NOT EXPRESSLY GRANTED HEREIN ARE RESERVED
Musicforsongwriters.com is a website platform that offers a wide selection of high-quality backing tracks, art images and lyrics for songwriters, content creators and music enthusiasts. When users purchase a backing track from the website, they also receive a license that allows them to use the track as a base for creating their own original music compositions. 
The license allows users to write a song on top of the backing track by adding their own vocals, instruments, and/or other effects or sounds. Users retain 100% of the rights and royalties to the new song, with no limitations or restrictions. This is a unique feature in the backing tracks industry, as most other platforms place restrictions on how users can use the tracks they purchase. 
The licensing terms for musicforsongwriters.com are simple and straightforward. Users are free to use the backing tracks they purchase in any way they choose, as long as the resulting work is an original composition. Users are not allowed to resell or distribute the backing tracks as they are, but they are free to sell or distribute their new and original compositions that incorporate the backing tracks. 
The process for purchasing backing tracks on musicforsongwriters.com is also simple and user-friendly. Users can browse the available tracks by genre and preview each track before making a purchase. Once a track is purchased, users can download the high-quality audio file and begin working on their new composition right away.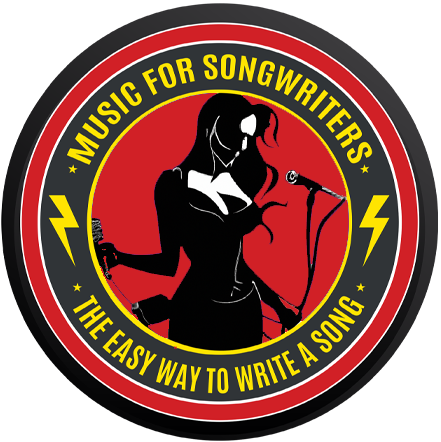 Music for Songwriters © 2023