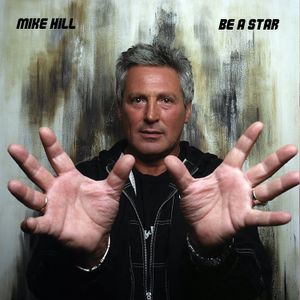 Don`t you just love it when an underdog rises against all odds and beats the whole established kabush? 
Nobody in the record business has given Mike Hill a chance yet. Although he was very close to be given a fully-fledged record deal with his first band in Watford called "Berlin". This was in the 70`s and the record company had their sight on two competing bands, "Berlin" and a half decent progrockband. Sadly, the deal went to the progrockers. Maybe it was because of their strange bandname. They were called "Yes". 
After this he joined the "Paul Townsend Band", the brother of The Who-guitarist Pete Townsend. 
A few years went by and he got a little bit tired of all the rock n roll, so he teamed up as a bassplayer in a jazztrio. They became the houseband in a pub in London called "The Golden Gloves", where international celebrity Rod Stewart used to come up on stage and sing a few songs with them every now and then.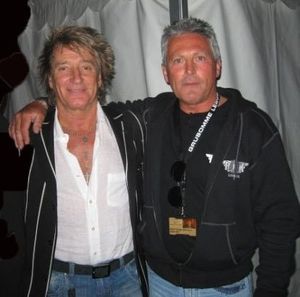 He found that 2-3 years of performing jazzmusic were more than enough, so he completely changed environment by moving overseas to Harstad in the north of Norway. First he was working as a butcher killing sheep, but lo and behold, they luckily had musicians up in the dark cold as well. So he started playing bass in a danceband called "Cruise", who had their own big tourbus and a massive PA-rig. Not long after, the other bandmates heard him singing in the shower and he was instantly upgraded to vocalist. 
Eventually, all good things come to an end, and Mike moved to Kristiansand (south of Norway) after being invited to play bass for songwriter & artist Peter Mason. Peter had written songs to celebrities like the Bee Gees and others.
This gave him a chance to put a rockband together, so he found the best musicians at the music conservatory and named the band "M16". This was in the late eighties and noone had ever heard a band rock like this before. But they never released any material, so nothing big really happened there either.  
The band dissolved due to work and whatnot, so he found a keyboardplayer named Bjørn Karlrud and formed the duo "B&M", which became very popular at the time. After this, he teamed up with me (Jan Helge Nes) and the duo "Excess" was born. We toured the south of Norway for many years and played in all kinds of places, from small pubs to big festivals. Yes, we even warmed up for Slade and Nazareth at the Classic Rock Festival in Sandnes, Norway.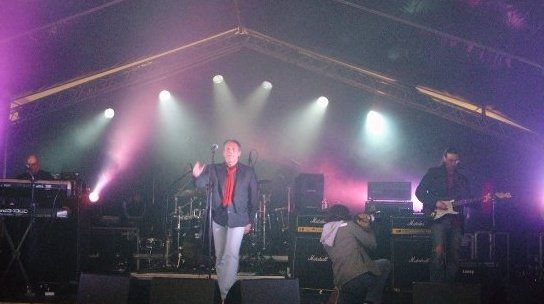 It`s now more than 25 years ago since I met Mike. He has moved to Sandnes (westcoast), but we are still very good friends and it feels overwhelmingly wonderful to finally release "Be a Star" to the public. The very first time I heard it was just after I`d met him. It was on a party/nachspiel after we had finished a gig somewhere. I was truly impressed by his amazing performance, but I honestly didn`t believe him when he told me he had written it all by himself. I thought he was playing an english hit or something I hadn`t heard before. So I told him that I would like to produce it, but that I needed better studio equipment to be able to do a decent job. 
The first recordings started in 1995 and stopped in 2009/2010 (due to my health problems), so there is no lack of music material in our precious archive. 
Mike is one of the most gifted songwriters and music entertainers I have ever known. His stage performance is simply unequalled and I have always thought of him as The Prototype of a pop/rock-star. He has done various TV-performances and obviously experienced a lot of an artist`s life, but he has never become famous. (Edit : Well, he actually has become famous, it`s just that almost nobody knows about it yet). 
Please listen to the song and support him if you like it or if you want to help him reach his goal. 
Help Mike finally become a star - visit his artistpage, listen to "Be a star" and hit share and like everywhere!!! 
Thank you. 
 
All the best, 
Jan Helge Nes 
Music For Songwriters (founder)